I booked my appointment in the wrong name. How do I change this?
I booked the appointment in my name instead of my family members name. What do I do?
If you booked the appointment in the wrong name, you can change this to the correct family member's name for the following scenarios:
1. Please check that your family member's name is already listed on your online account
2. Please check the family member is eligible to attend at that clinic. (Certain clinics have age rules for attending so a child may not be able to attend an adult clinic or vice versa)
If you need to add a family member details to your account please see this article: Add a Family Member
To change or reassign the appointment into another name: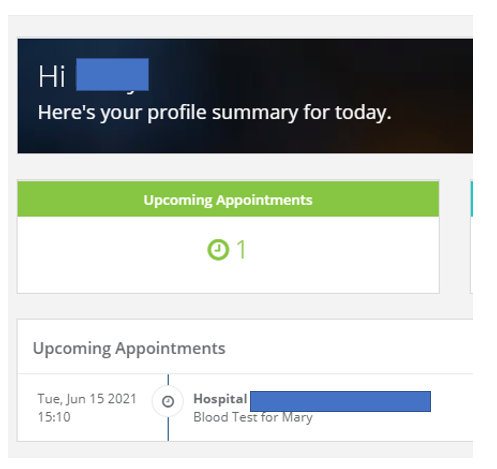 Click on the Upcoming Appointments button to see options to reschedule / reassign or cancel your appointment.
Click the Reassign button and select the correct family member name to change the appointment to and click the SAVE button.
Your will see a success message pop up once this has saved.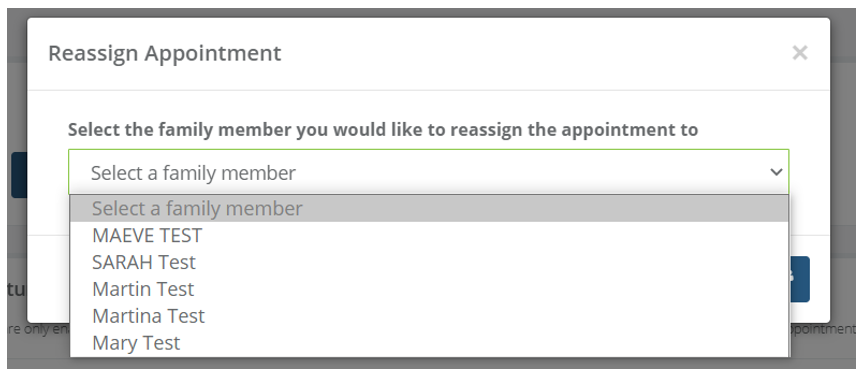 You will see the appointment now shows in the new family member name eg below Martin not Mary

My family member name doesn't show to select?
If you have added the family member to your account but the name doesn't show to select - this means that they are either not the correct age for this clinic or
The clinic does not permit family members on the same account to book at this clinic. (some clinics do not permit family members to book certain tests online)