I didn't receive my activation code, I cannot book?
If you didn't receive your activation code by email, please check your junk/spam folder in case the email was redirected there. If you find the email there please add us to your address list to receive further emails.
Please check that your email address has been added correctly as if you added an incorrect address, you will not receive this.
If you still didn't receive the activation code, please request a new code online by logging into your patient portal and clicking on the resend email button.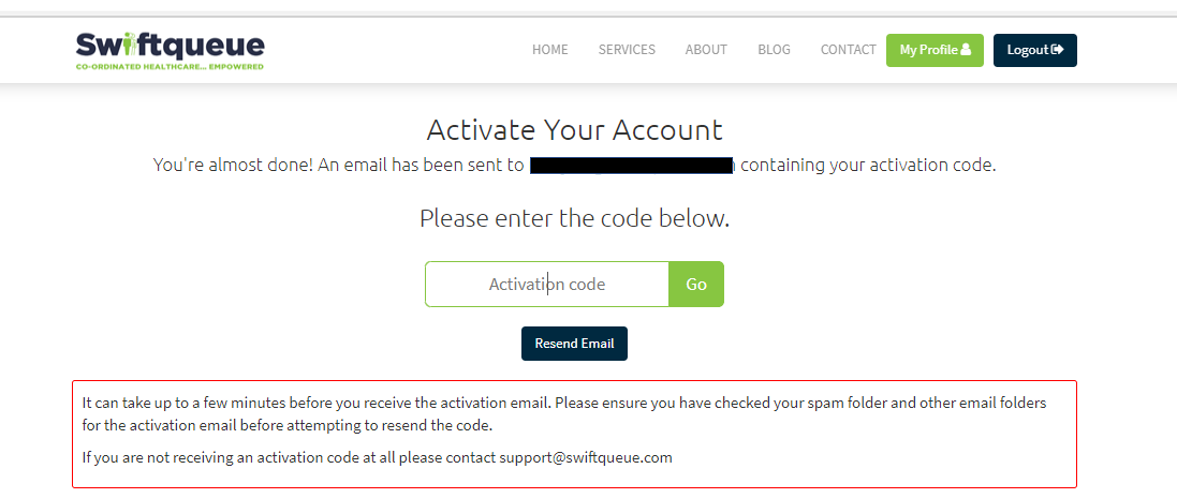 If you still don't receive an activation code or have difficulty inputting the code, please contact our Support Team by submitting a ticket.
Click on the Click here to submit a Support Ticket below and our team will be able to help you with this.